Featured Property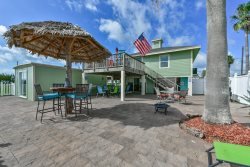 The Beach, the Bay, the Breeze
Guest Reviews
FUN FAMILY GALVESTON GATHERING 5 of 5 Loved it! The house is in a nice neighborhood and is very clean. Furnishings were all there. W...
What a wonderful place for a large group to spend some time. Great views and private even though there are homes close by. Walk out to...
Very good 4 of 5 Great area and comfortable home. Had some minor maintenance issues on arrival but taken care of promptly.
View More Reviews
Available Properties
Loading Available Properties
Flexible Dates? View other Properties close to your Date Range.
Available
Unavailable
Check-in
Check-out
Not finding what you're looking for?