Featured Property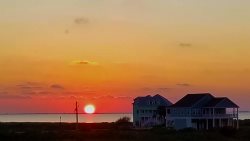 Bay House
Guest Reviews
FUN FAMILY GALVESTON GATHERING 5 of 5 Loved it! The house is in a nice neighborhood and is very clean. Furnishings were all there. W...
What a wonderful place for a large group to spend some time. Great views and private even though there are homes close by. Walk out to...
GREAT HOUSE AND LOCATION We had such a nice stay at this house. Our dogs (Golden Retrievers) loved the beach! The beds were very com...
View More Reviews